What activities are the most engaging? What teams have the strongest cross-organizational connections? Who is working on what project? What time of day is most active? When teams work or interact in the metaverse, you can easily answer these questions and more.
Uncork-it's basic and custom analytics can help you optimize your experiences and build stronger teams.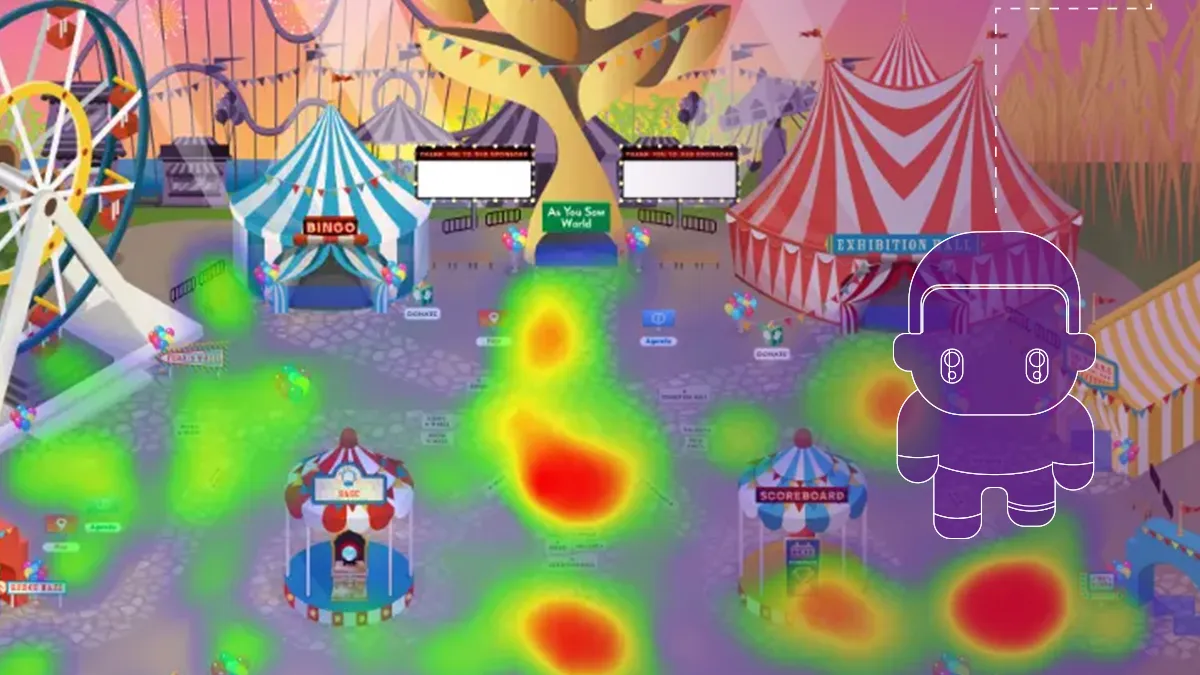 Basic analytics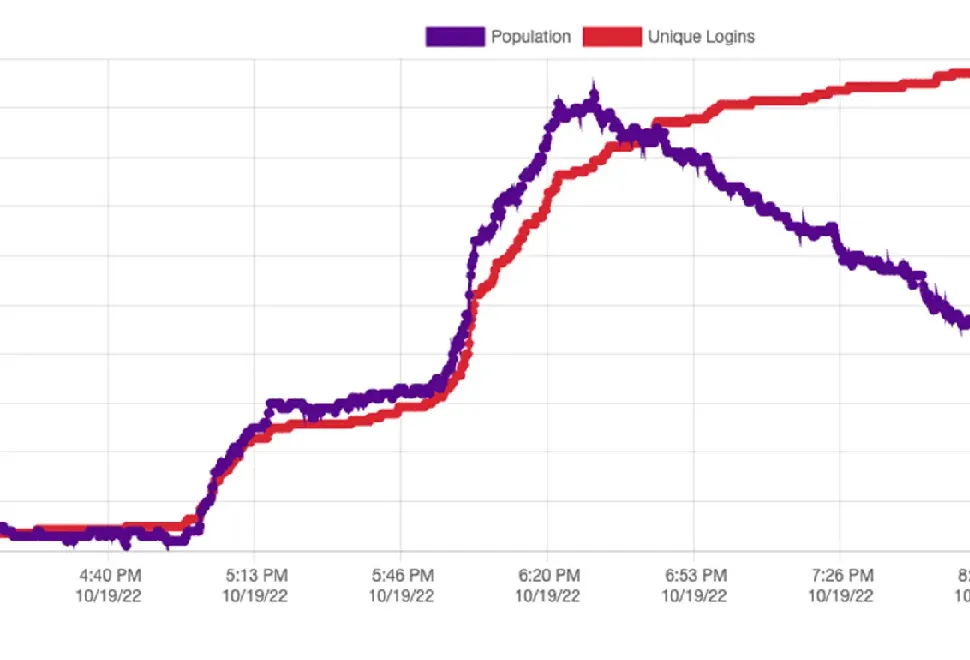 Uncork-it supplies basic analytics with every event and experience, providing number of users over time, number of users per room, peak hours, and percent time active for most users. For ongoing work spaces, we provide a dashboard with basic analytics.
Advanced analytics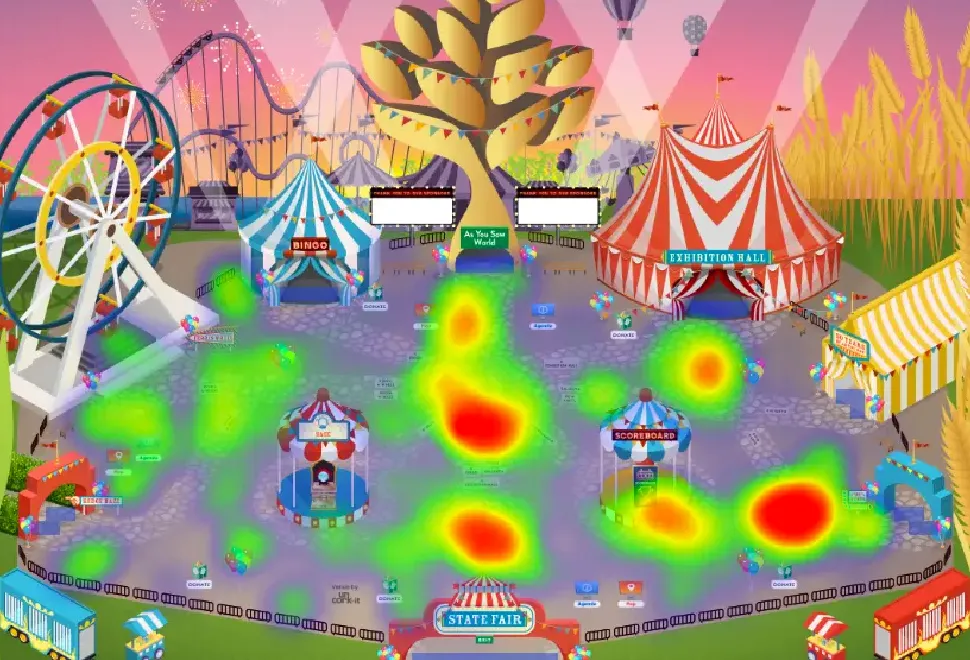 Our advanced analytics provide how many visitors to sponsors, list of actual attendees (with proper permissions) heat maps of which places, booths, posters, desks, activities are popular, plus other key performance measurements.
Analytics dashboard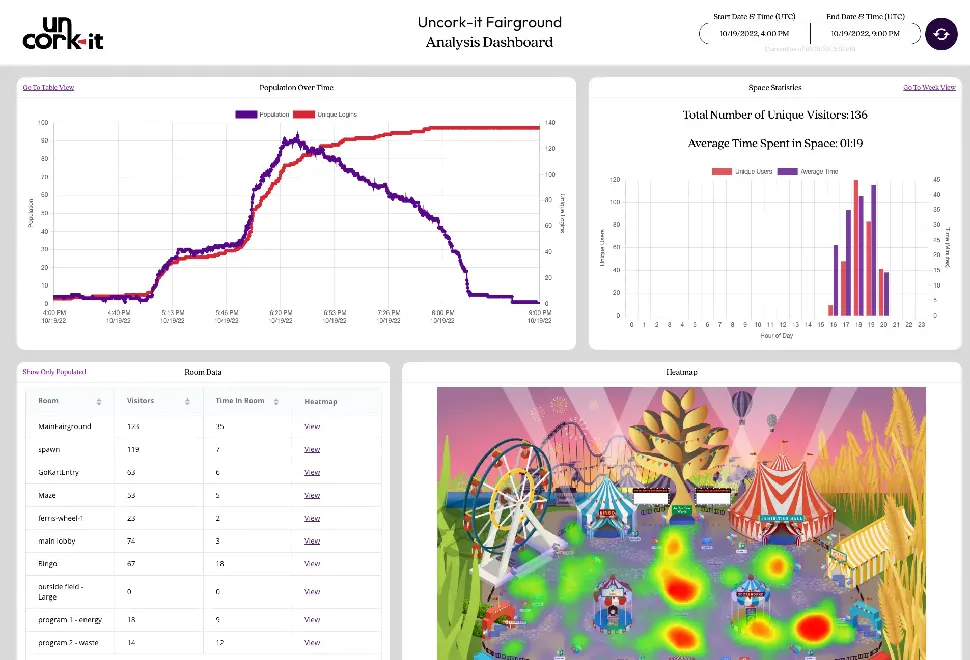 We provide a dashboard for all ongoing, multi-month experiences and work spaces providing live analytics. Advanced analytics are an additional cost.
Custom measurements We can help you determine the strength of team interactions and networks, which is a top indicator of strong, productive teams. We can also establish a time clock function for venues that want to establish pay per use or logging workplace hours.