Move beyond virtual events!
Meet in an environment where each attendee has control over their interactions. Colleagues and friends from around the world can enjoy natural interactions, gorgeous architecture, and the ability to mingle, moving in and out of conversations naturally. Best of all, attendees can arrive early, or hang out after the meeting to chat one-on-one – just like in-person meetings.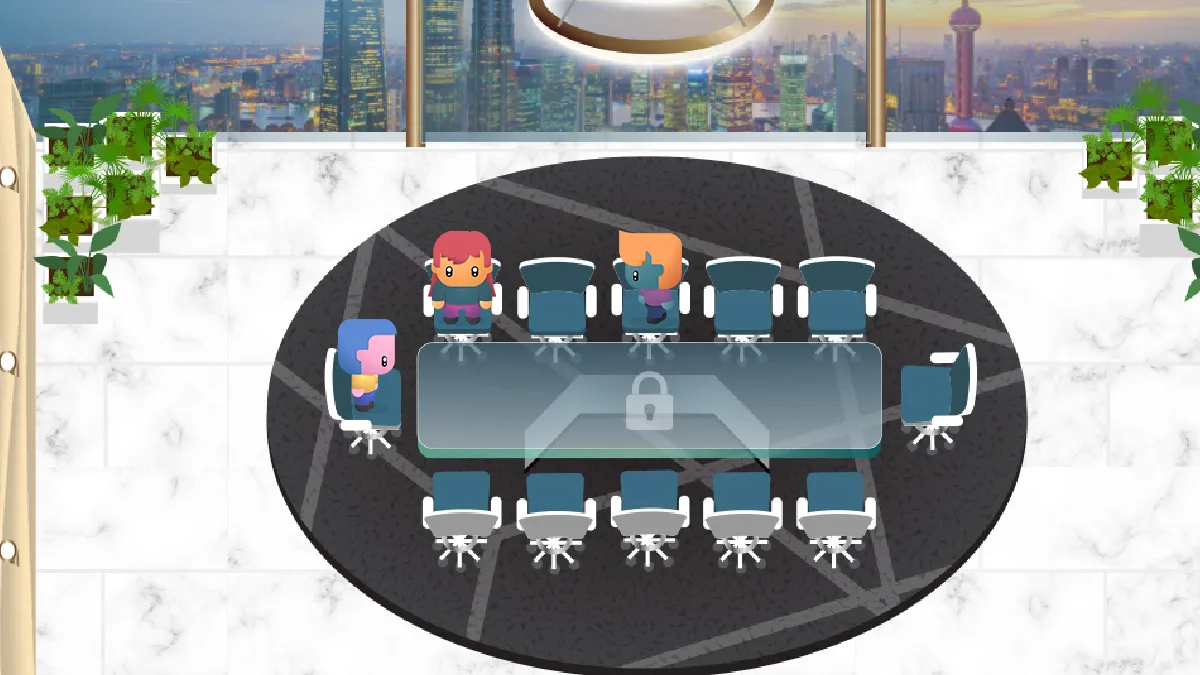 Standing meetings
You can establish a set time each week, or each day, for tech support hours, or brainstorming sessions. People can pop in to chat about their needs and questions, then pop out again. It's efficient on both sides and enhances communication. Rent or customize a meeting room, or we can create a space perfectly suited to your brand.
Explore our office models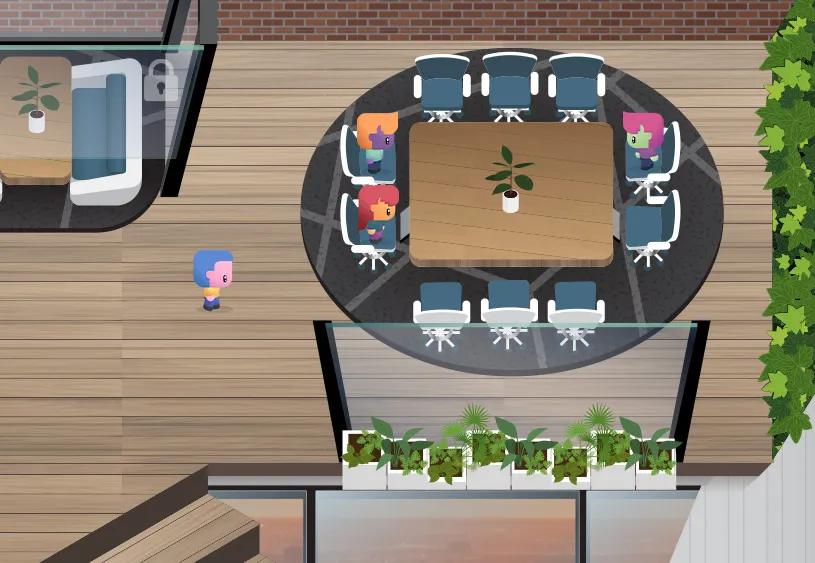 Announcements & brand activations
When you hold your announcement or brand event in the metaverse, your attendance is more diverse, compared to limiting to those who can travel to the event. Media reps, in particular, have limited travel budgets, but find it easy to pop in for a relevant announcement. Best feature: you can have total control over the environment to suit your brand.
Check out our office park.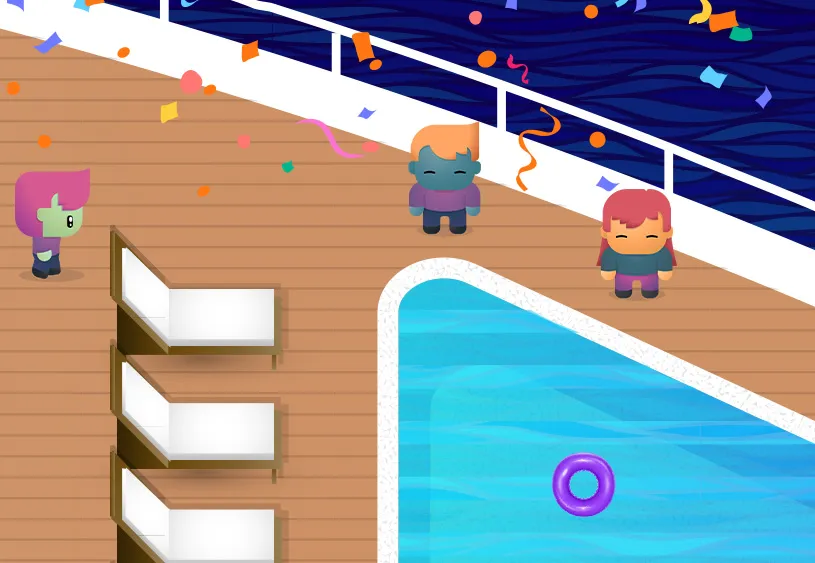 Conferences and workshops
The environment of your meeting matters. Even virtually, the background and venue can help bring people together. Add a hybrid component to your conference, to attract those who cannot travel – or consider a metaverse immersion!
Increase the diversity of attendees.
Help reduce your organization's climate footprint.
Measure engagement on multiple levels that are not possible in-person.
Visit our demo hall for ideas.