Are you working to make your recruiting less costly and more efficient?
Consider using a metaverse platform to enhance your process.
Metaverse recruiting eliminates geographical boundaries by easily engaging a global talent pool, leading to greater workplace diversity and skills. It allows recruiters to screen and interview candidates more efficiently—reducing travel cost, time, and environmental impact.
Immersive, online recruiting is also a great way to attract Millennial and Gen Z candidates who are often more comfortable in virtual spaces than traditional workplaces. Additionally, it allows more of your team to be part of the process without disrupting their schedules, ensuring that your hires are a good fit.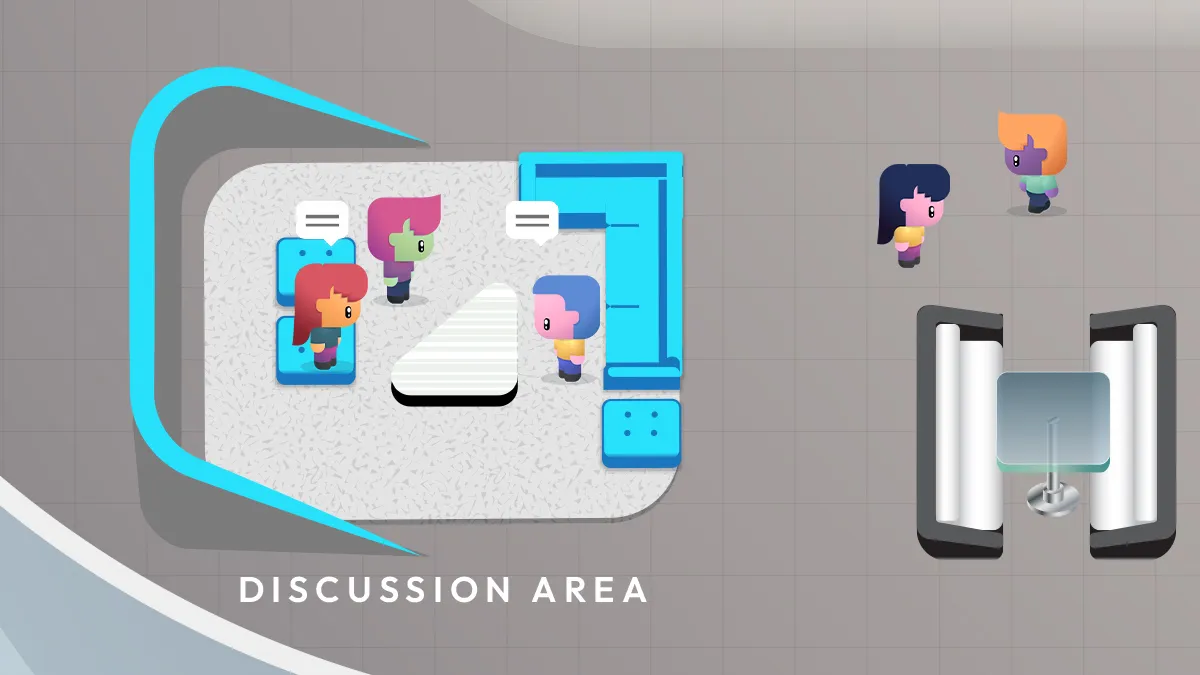 Metaverse recruiting benefits from start to finish
Virtual job fairs can attract a wider range of candidates from across the world, allowing employers to access a diverse talent pool.
Virtual interviews can save both candidates and employers time and money by not travelling for an in-person interview—or postponing that travel until later in the process.
Virtual onboarding and training can help to get new hires up to speed more quickly with an immersive and engaging experience, increasing productivity and decreasing frustration.
Some creative solutions we've developed:
Single company recruiting fair.
Regional recruiting fair with multiple organizations.
Special-interest students across multiple universities hosting a career fair.
Always-open, permanent recruiting space where prospects view information and can chat with a representative.
Let's improve your recruiting and presence