Team building
in the metaverse
Strengthen teams anywhere
With all economic and social change today, organizations must work harder to keep a strong team culture. When you add in flexible work arrangements, hybrid teams, and remote teams, tapping the metaverse to help build team culture becomes an easy yes.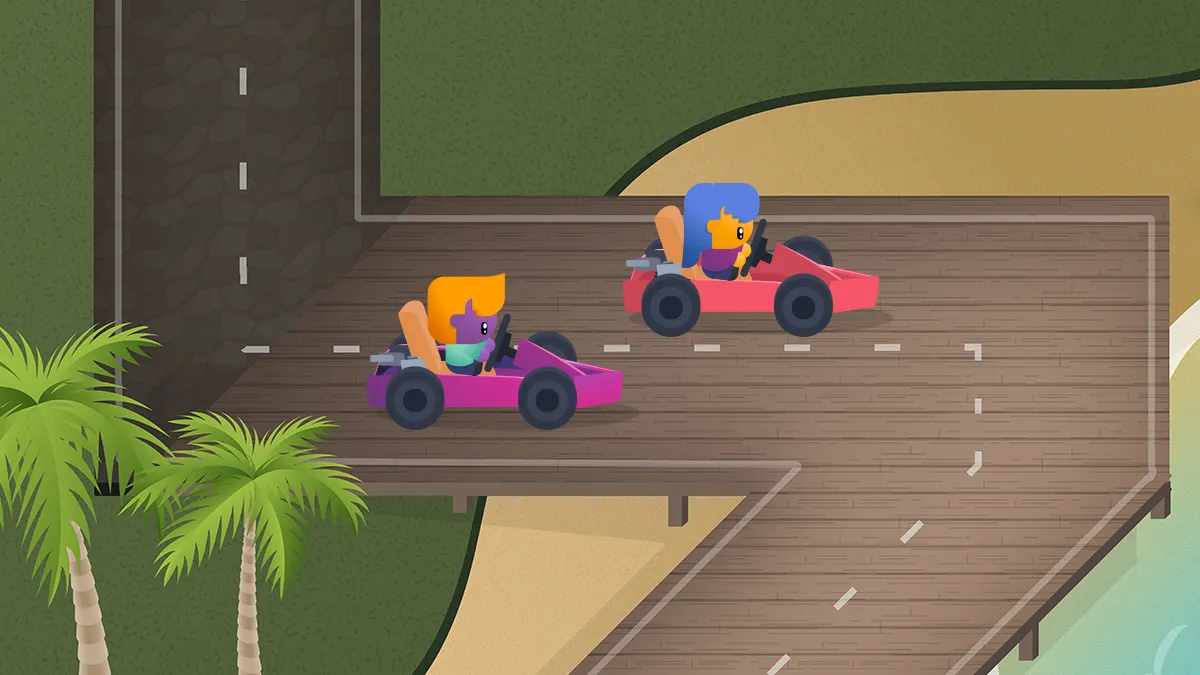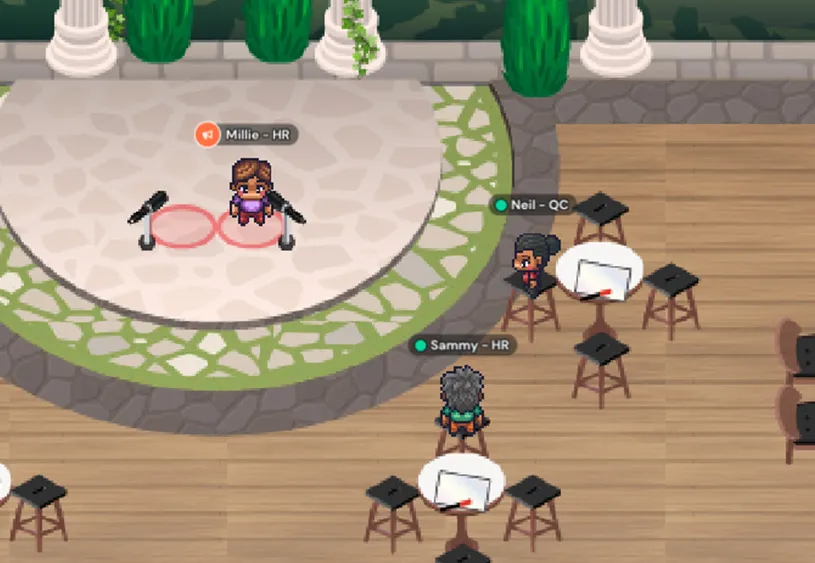 Classes & training
When hosting team short-courses or webinars, consider inviting the team and speakers to a space in the metaverse, where they can chat before-hand in small groups and explore concepts or ideas after the course. For longer term courses, set a special space or room for the students, where they can also meet between sessions, working on team projects or just trading ideas.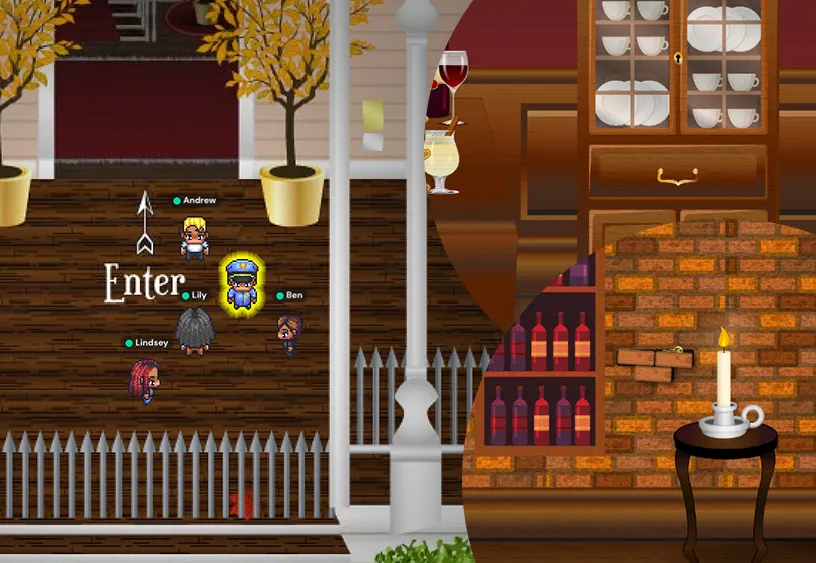 Offsites
Supplement your in-person offsites with metaverse offsites. You can meet more often for shorter periods and boosting team buy-in and even brainstorming. You can meet at a state fair, a mansion, an island, on a yacht, a space station, a mountain resort, upscale hotel, an outdoor space—anywhere you can imagine. With Uncork-it as your partner, you can incorporate voting, speed networking, custom bingo and scavenger hunts, escape rooms, soccer tournaments and more. No time to plan? Consider our offsite in a box, where we provide the structure and environment, with easily customizable activities.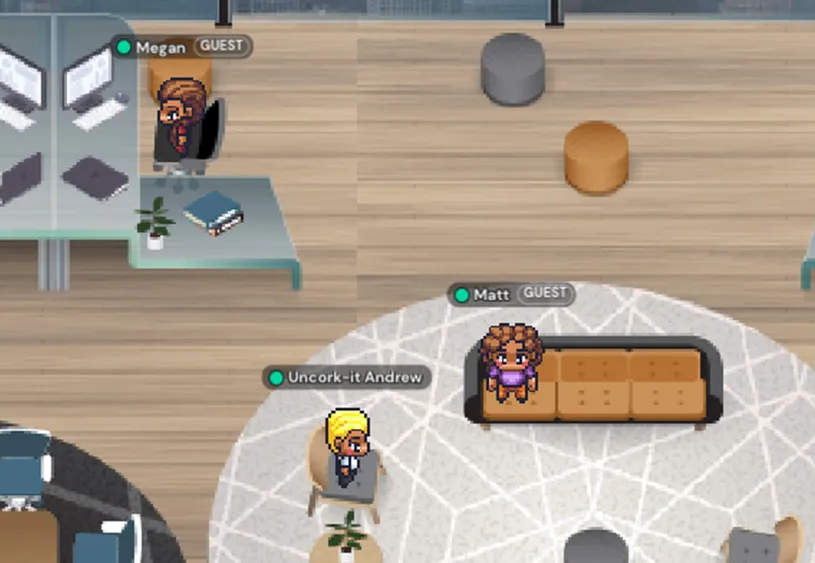 Onboarding
Ideally we all have structured, engaging processes to bring new hires to the level of corporate knowledge they need to thrive in our environment. Imagine the process as a building, where new rooms and activities open when new hires complete each section – whether you use an LMS or other system. If you have a cohort of new hires, they will enjoy seeing others in the process. If you have a solo new hire, you can alert team mates to join them at different stages. If you are wishing your onboarding was more robust, gamifying in the metaverse will spark you to creating the process you need.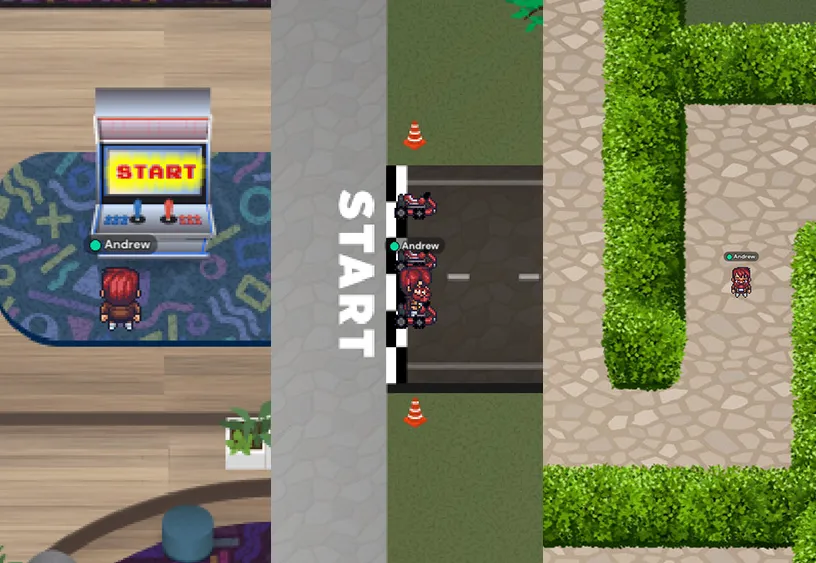 Fun & culture
Whether your team is remote, hybrid, or in office, you can provide them with fun ways to quickly take a break. You can provide fun and breaks in the metaverse with Go-Karts, soccer fields, custom bingo, trivia, scavenger hunts, escape rooms, hidden treasure, speed networking and more. You can set a permanent space or rent-as-you-go. Talk to us about our activities subscriptions where you can offer something different each month or each week.