Virtual events.

Natural interactions.
Uncork-it creates immersive events, offices, and conferences in the metaverse—with no special headset needed. Colleagues and friends from around the world can enjoy natural interactions, gorgeous architecture, and the ability to mingle naturally, moving in and out of different conversations seamlessly.
Contact us for a demo
What makes our events

amazing?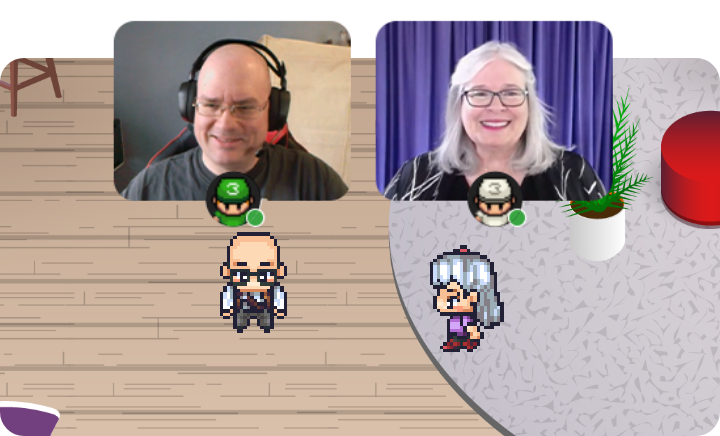 Natural interactions
Just like in real life, you can walk into—and out of—conversations.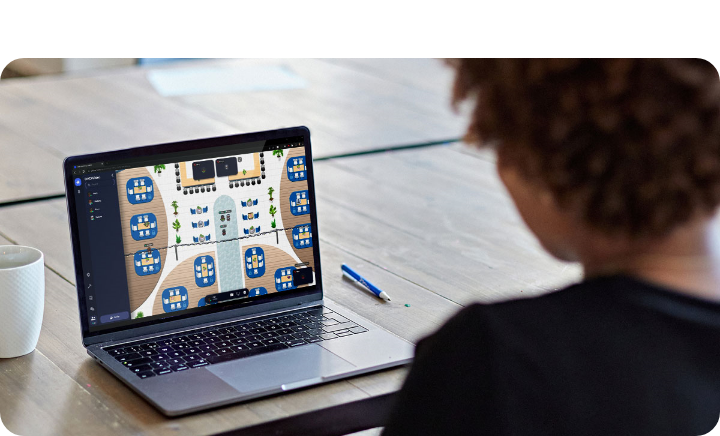 Minimal tech needs
All you need is a computer or tablet with video and audio capabilities.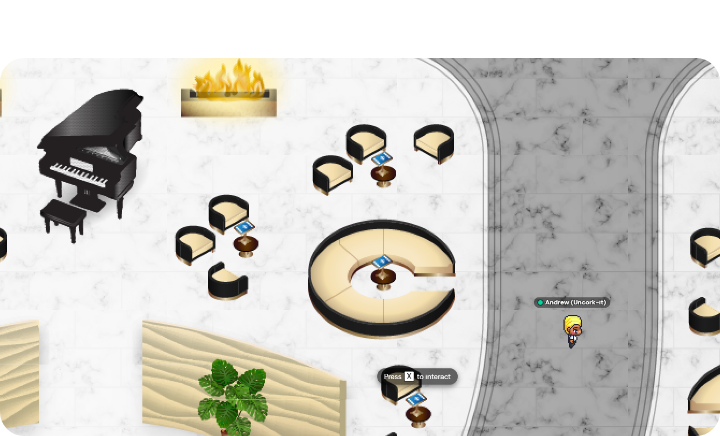 Immersive venues
Realistic, custom venues set the mood, and give you fun places to explore!